Deployment Services: Short-term services that will make your team SHINE!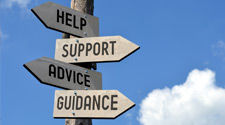 K12 & 1:1 deployments are typically an ALL HANDS ON DECK activity. In many cases, the lack of TIME and MAN POWER cause deployments to falter or become delayed. For this reason, ESS has developed deployment services to help asset schools with short-term, time-sensitive projects.
ESS is a solutions provider that offers schools the option to outsource SOME or ALL of the PRE/POST deployment activities that need to be completed each year. Our services are 100% guaranteed to be completed on time without delay.
END OF YEAR DEVICE COLLECTION
ESS will help evaluate and ensure devices are ready for the following school years use and deployment.
Visual Inspection

Function test

Repair recommendation

Repair services

Anti-bacterial UV cleaning

Provide a digital log of all assets and their condition with any repair history to client.
NEW DEVICE PREPARATION
ESS will help make sure all new devices have been prepped and ready for deployment.
Apply asset tag to device

Log asset into database

Install case

Install tempered glass

Deliver and distribute to campuses

Provide original database to client
ESS will tailor any ONE or ALL of these services to meet your needs under budget and ahead of schedule.
We also provide FREE pick-up and delivery within the state of Texas.
Let's get started. Where can we be of service to you?