Accessories:
Bulk Discounts, Wide Selection, Custom Design, Free Samples

K12 & 1:1 initiatives require more than just devices. Protective cases, bags, and protective tempered glass are critical to protecting the lifespan of your devices. Protective cases combined with tempered glass will reduce the chances of screen damage by 50%.
ESS has helped to source and provide protection solutions for many of our clients. Whether you already have a protective case selected or need samples for your staff to evaluate, ESS will make this process Hassle-free.
ESS has relationships with many of today's protective case and glass manufacturers and distributors. We can even help you create your own personalized case to fit your school's needs.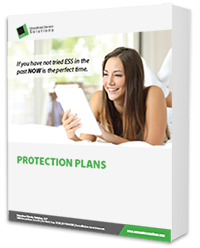 Our clients select a FREE protective case for their devices
when they enroll into our 4 Star or 5 Star Protection Programs. Free case, zero deductibles, unlimited repairs
for one flat fee, you can even choose 2, 3, or 4 years of protection.
We will even install these cases and tempered glass for you through our Deployment Service options.
Hard sided or soft sided, kickstand or hand strap, Asset tag window with school logo - regardless of your needs ESS can find or develop a protection solution that meets your budget and protection requirements.
Let's Get Started! Request a quote or sample